The display of human remains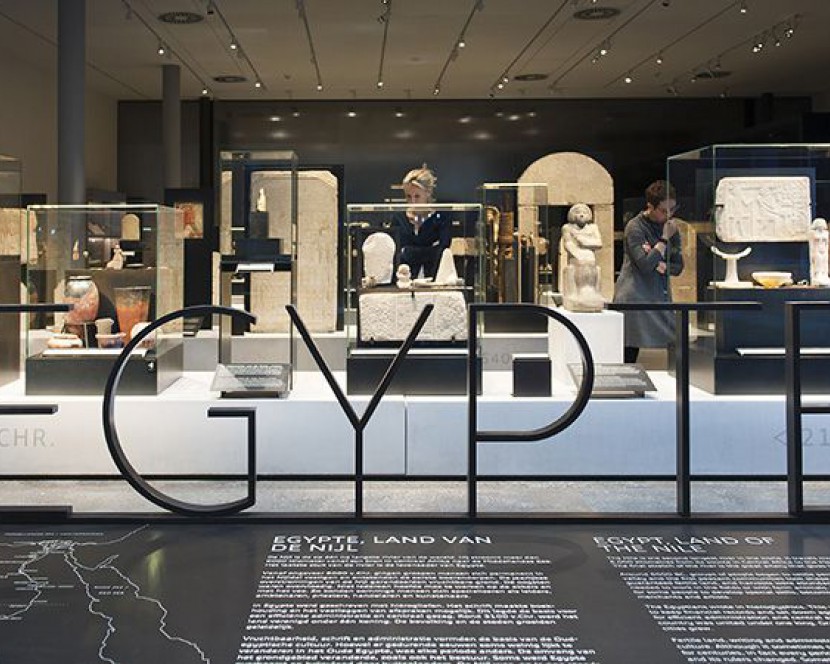 A moderated panel discussion. Scientists from different disciplines share their ideas and thoughts about dealing with human remains. The central idea of this afternoon is: (how) should we display human remains at the National Museum of Antiquities?
date: Monday 28 November 2022 (registration)
time: 17.00 – 19.00
location: Temple Hall, National Museum of Antiquities
entrance: free (you can donate voluntary)
main language: English
Contributions
Dr. Lara Weiss, RMO-curator collections Egypt and Nubia
and Dr. Luc Amkreutz, Professor of Public Archaeology, Faculty of Archeology, Leiden University and RMO-curator Prehistory collections
Egyptian and Prehistoric human remains are important sources of information in studying past societies. Modern techniques such as isotope and DNA analysis have in recent years contributed hugely to the understanding of our deep past. At the same time human remains were and are also part of past human communities and, often, of burial rituals and distinct ethical principles should apply in their use and display. The curators will discuss the choices made in the Egyptian and Nubian permanent display as well as the permanent exhibition on Dutch archaeology and a recent case study from the Doggerland exhibition. These examples position and question why and how we use human remains in our displays and whether this is sustainable for the future.
Dr. Daniel Soliman, RMO-curator collections Egypt and Nubia: 'The tragic history of ancient Egyptian bodies: powders, museum objects and monsters'
This contribution discusses the history of Egyptian mummified bodies from the 19th century to modern popular culture.
Astrid Christiaens, Forensic pathologist in training
The autopsy is still considered the gold standard in determining the cause of death. Its determination is regarded an important primary objective in forensic casework. Because of this the forensic autopsy holds a special place. It is ordered by the magistrate, if need be against the wishes of the deceased and without consent from the relatives. This is accepted because society agrees that the knowledge obtained by the procedure outweighs possible objections made by relatives. The agreement implies that the human body is treated with dignity. But what does dignified handling of human remains entail?
Sara Sallam: Artistic Responses to the Artefication and Monstrification of My Ancestors (online streaming)
Sara Sallam presents a selection of her projects, taking us along on her journey of unlearning the exoticism of her ancestors and finding ways to decolonise her ancient Egyptian heritage. The performative reading is followed by the screening of Sallam's latest work, I Prayed For the Resin Not To Melt.
Moderator
Dr. Sarah Schrader, Assistant Professor, Faculty of Archaeology, Leiden University
Sarah Schrader is an osteoarchaeologist, specializing in the excavation and analysis of human skeletal remains. Her research focuses on the Nile Valley, which is the topic of her book, Activity, Diet, and Social Practice: Addressing Everyday Life in Human Skeletal Remains.