Leiden history in your batik of paper
Erfgoed Leiden en Omstreken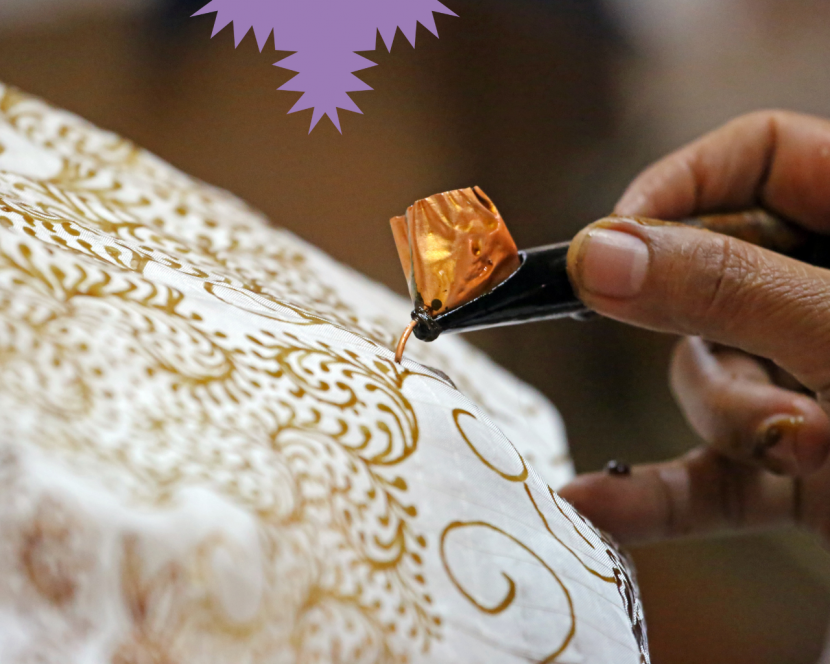 Have you ever heard of the Leidsche Katoenmaatschappij? Although it is very Leiden, it is still a bit of a forgotten history. So a lot of material to tell about. During this afternoon we will learn to understand Batik and get to work with it ourselves!
Batik is a way of decorating a woven fabric with paint. Making real batik takes days and is a complicated process. The Leidsche Katoenmaatschappij (1756-1936) therefore tried to take cut-off routes to bypass the labor-intensive and artisanal art of batik. The factory of the Leidsche Katoenmaatschappij sat in downtown Leiden, and manufacturers produced plain and printed cotton for trade within Europe and export to Asia and Africa. Scattered throughout the country are interesting objects that bring the stories of this factory to life.
This afternoon, Sabine Bolk will take you on her own cutaway route to better understand Batik. This is not to - as with the Leidsche Katoenmaatschappij - maximize profits and distort the market, but to ensure that while making your paper (!) Batik you can enjoy listening to the stories about the Leidsche Katoenmaatschappij. This will be interspersed with stories about objects of ours and yours. Oh yes, can you bring a piece of fabric that is of special value to you - something from grandma, something from far away or just close by?
Participation is free, registration is required and willingness to work together in small groups a must. Email office@thingsthattalk.net to sign up. 
Want to look around in history now? Then read the stories in advance on Things That Talk. 
Location: Erfgoed Leiden en Omstreken, Boisotkade 2A, 2311 PZ Leiden
Time: 1:30 - 5:30 pm. Coffee, tea & cake will be ready at 1pm.
Entrance: Free, sign up by email to office@thingsthattalk.net. There is room for a maximum of 24 participants, so be quick!