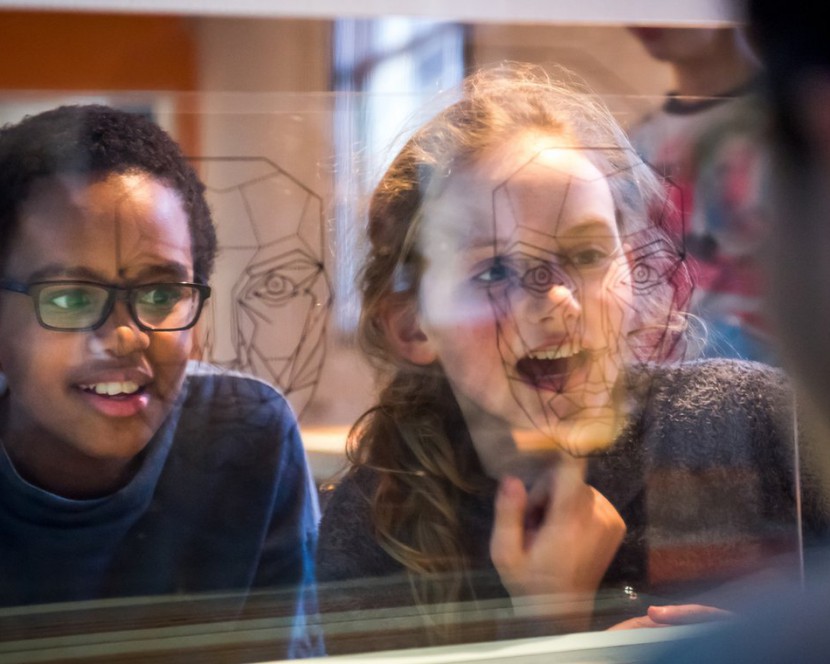 Maths is really everywhere. Make a whirlpool and build your own bridge. Discover what sound looks like and play with perspective like an artist. Come to the activity exhibition at Rijksmuseum Boerhaave!
What do a fashion model, Formula 1 driver and musician have in common? Mathematics!
Just before the opening, Leiden professor and mathematician Ionica Smeets visited the exhibition and did all the interactive games and experiments that are part of it. As far as she is concerned Spelen met Wiskunde has passed the test and is ready for visitors. And those who think that mathematics is only about complicated sums, are wrong. Maths is everywhere and very fun too.
Ionica's favourite? "The marble track with the probability calculation of where the marble will eventually end up. The museum has made an improved version. They are perfectionists at Rijksmuseum Boerhaave."