Tulpenmanie @ Hortus in Leiden anno 2022
Hortus Botanicus

12:30 - 16:00 uur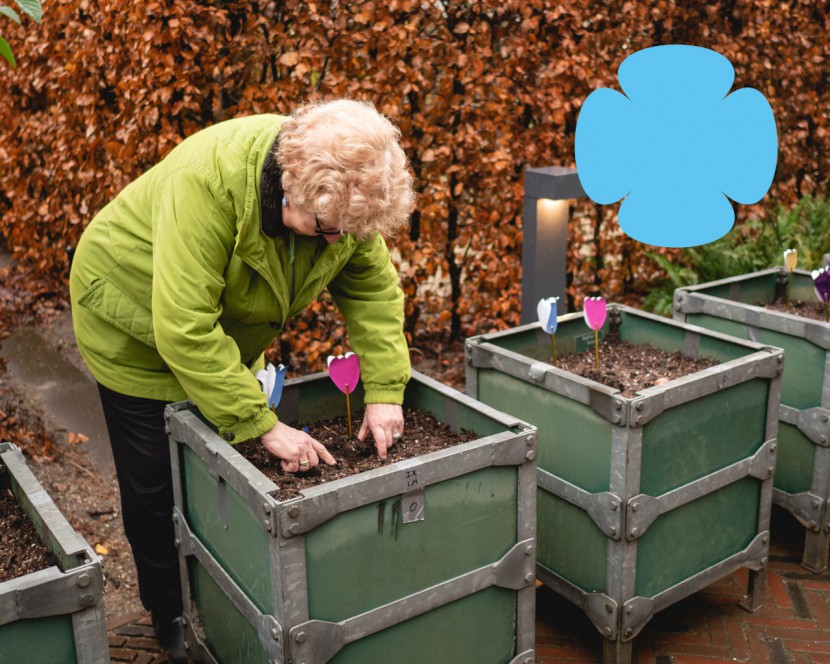 Discover the hidden life in the soil! 
Come and see the growth and blooming of tulips and the effect of micro-organisms (biodiversity) in the soil on life above the ground.
Soil that is exposed to chemical pesticides or drought for a long time shows degradation of biodiversity, something that is extremely difficult to restore. Through new knowledge of soil life, we can devise and apply biological solutions. Tulip Mania Leiden 2022 has set up a citizen science project where citizens plant 10 selected organic tulip bulbs in their garden. If not 10 but 9 red tulips start to bloom, and 1 with different color, that citizen is the winner of a soil analysis using metagenomics in which all DNA in the soil sample can be measured in one test.  All micro-organisms like fungi, nematodes and bacteria in the garden soil are mapped out and it is examined whether differences in biodiversity influence the growth of the tulips. In the Hortus, the experiment was simulated in 11 planters: 5 with soil from the farmer of the organic tulips, John Huiberts, 5 with Leiden soil mix used in public gardens and 1 with sand.  
Science requires patience, which also makes it exciting..... do the organic tulip bulbs grow well in the various planters? 
You can come and watch the tulips every day. On 1, 23 and 25 April, students from the University of Applied Sciences and the Tulip Mania Team will be present to give an explanation. 
See you soon at the entrance of the Hortus Botanicus where the 11 tubs are located! 
Location: In front of the entrance of the Hortus Botanicus, Rapenburg 73, 2311GJ Leiden 
Time: The tubs are accessible 24/7. Today there will be people from the Tulipmania team present. The time is still to be announced.
Entrance: Free.