What limits?
BplusC Bibliotheek Nieuwstraat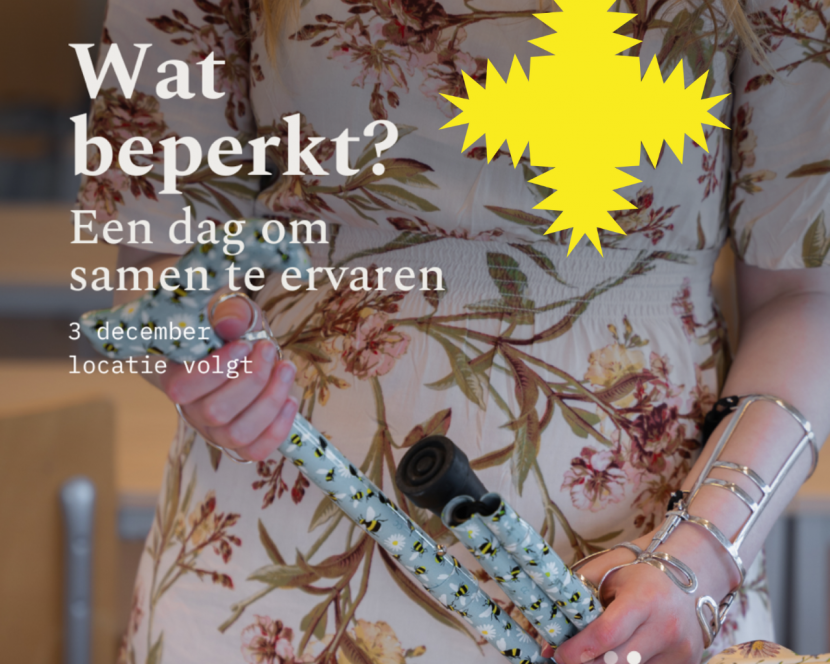 Disorders are part of our human experience, but not everyone experiences them. Something a person sees as a disorder, is for any other no big deal. This afternoon, Leiden residents and students will come together to grapple with the question: what limits?
What in our bodies and minds limits us as human beings? And what in society causes limitations? How do you deal with that yourself and how do you do that as a neighbor or as an authority?
Physical challenges - or physical diversity? -, chronic illness, pain and discomfort: all are understandable reasons to feel limited as a human being. Limited relative to what society sees as healthy. Not only does the way we talk about these topics change over time, but also how we feel about our own and others' limitations. 
Several activities will take place this afternoon: Things That Talk and DisPLACE will bring stories to the fore: an exhibition about Leiden people and how corona created an additional barrier, on top of their lives with blindness, immobility, mania, and so on. There are also stories that expose the challenges of Leiden University staff and students. They show how talking about inclusivity and accessibility does not always lead to actions in reality. With The Language Museum, we will experiment with the language of limitation. What words and languages do we invent to overcome misunderstandings and challenges? 
Location: BplusC Library, Nieuwstraat 4, 2312 KB Leiden
Time: 11.00 - 15.00 
Entrance: Free, no registration required