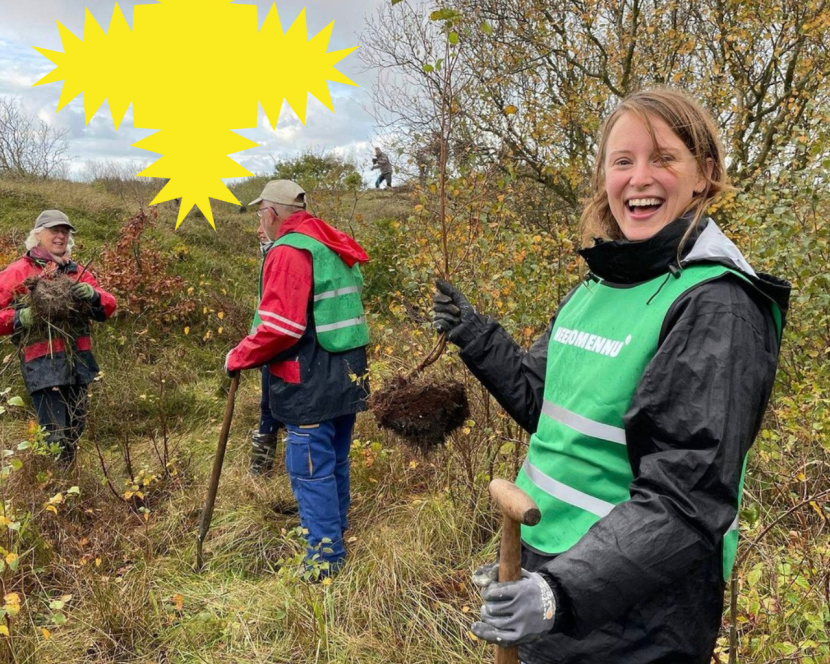 Help out during this harvest afternoon! Save Leiden trees by harvesting in Wijkpark Merenwijk and give the trees a second life.
As part of the initiative of Meerbomen.nu and IVN, tree expert Ant Brandenburg is organizing a harvesting afternoon on Wood Day. During this afternoon, together you will search for excessive, unwanted seedlings; small trees that managers are having removed and chipped. These saplings will be harvested today and taken to nearby farmers and food forests. This will transplant the saplings and give them a second chance, which will contribute to biodiversity, CO2 storage, stress reduction and overall health!
Part of the harvest will go to Food Forest Okkerheide, Food Forest Matilo and Joost van Schie, farmer on the Solitude. Will you help harvest? Then you may also bring your own tree afterwards.
Want to know more about the beautiful trees? There will also be two tree scavenger hunts organized by Ant Brandenburg today: at 10 a.m. and at 11 a.m.. Can't make it to be there? Then enjoy the webinar "What Trees Tell Us" by Valerie Trouet at home. 
More information about the Day of the Wood can be found at this link.
This activity is Dutch-language.
Location: Wijkpark Merenwijk Leiden, Parkzicht 100, Leiden 
Time: 13.00 - 16.00 hours 
Entrance: Free, register via this link