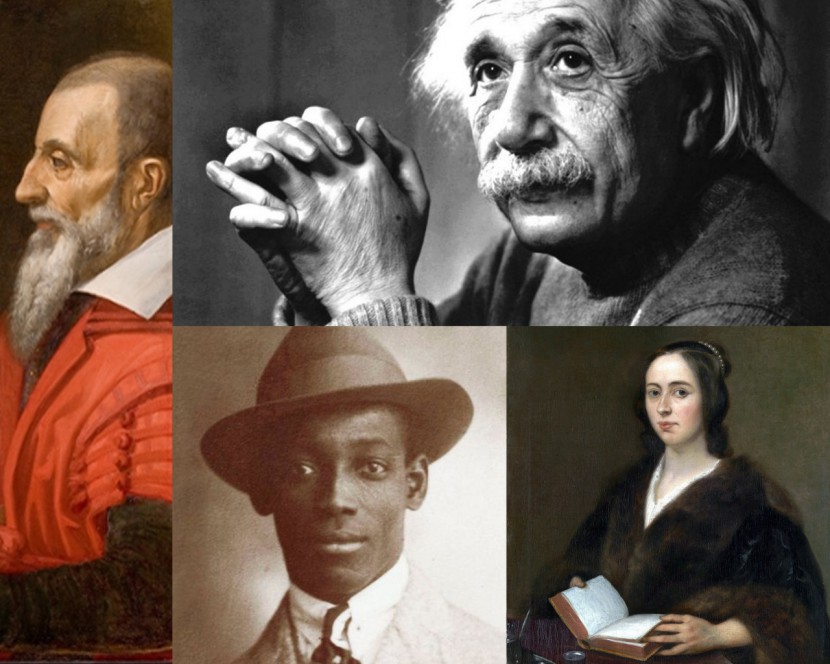 Exhibition in the National Museum of Antiquities about 25 extraordinary books and their authors.
The exhibition 'Books that made history' focuses on 25 remarkable books and their authors. The central theme is their strong connection with the academic history of the city of Leiden, from the founding of the university in 1575 to the present day. The influence of these books extends well beyond the city, however – and indeed continues to place its stamp on our thinking today. From Galileo Galilei to Albert Einstein, and from Anna Maria van Schurman to Anton de Kom: these authors, books and visions that still fill us with wonder. Contemporary experts and 'ambassadors' - some well know, others less so - breath new life into the books with their knowledge, anecdotes, and personal reflections. These are presented in the exhibition. The exhibition looks at 25 works from the perspective of the times in which they were wirtten, including the rise of universities and libraries, the role of printing presses, and the place of women and people of colour in this history. 
Visitors are invited to vote for their favourite book and to suggest other titles that they believe merit inclusion in this list of 25.
Time: 10.00h - 17.00h
Location: Rapenburg 28, 2311 EW Leiden
Ticket: to visit this exhibition you need a museum ticket.