Saturnalia - Roman Christmas!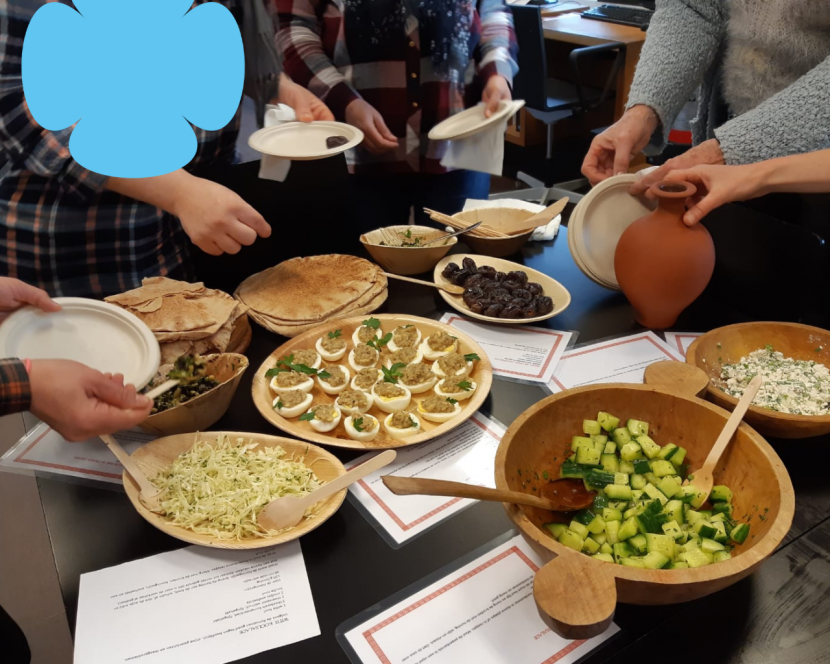 Ever heard of Saturnalia? In the Roman Empire, this was a big celebration in honor of the god Saturn. Today we celebrate it together at House of the Neighborhood Matilo. Io Saturnalia, fine Saturnalia!
From December 17 to 23, everyone in the Roman Empire celebrated Saturnalia, an annual festival in honor of the god Saturn, god of agriculture, grain and abundance. During the shortest days of the year, nature's life forces needed a helping hand to bloom again. The Romans did this by making sacrifices to Saturn and celebrating lavishly.  
During the Saturnalia, the world was briefly turned upside down: everyone had freedom, masters served their slaves, schools and courts were closed and no one was allowed to start a war. People went to visit each other to eat, drink and give each other small gifts.  
On December 17, 2022, come to Huis van de Buurt Matilo to celebrate Saturnalia together. For one day, the House of the Neighborhood will transform into a Roman banquet hall, where you can enjoy music and delicious Roman snacks. Come make small gifts for each other from clay or felt, listen to the story behind the Saturnalia and bake your own sandwich on the fire. At the end of the afternoon, together we will festively open the Fabrica, the mini-Roman visitor center in Park Matilo. Will you join?
This activity is Dutch-speaking (but English speakers will be present).
Location: Huis van de Buurt Matilo, Zaanstraat 126, 2314 XH Leiden 
Time: 14.00 - 17.00 hours
Entrance: Free