Science Meets Business: The Fermentation Special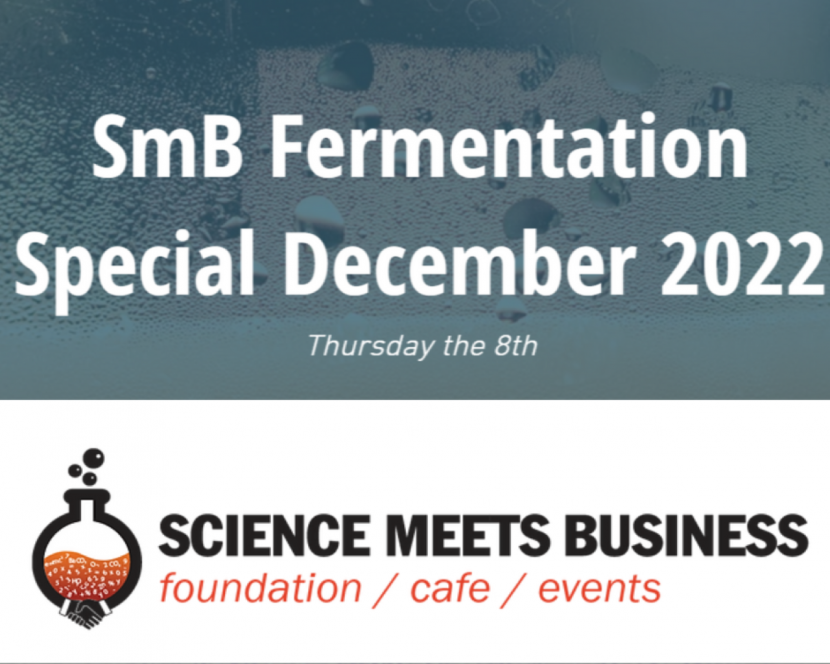 Join an amazing evening filled with everything to do with the world of fermentation!
Every second Thurday of the month, the Science Meets Business event takes place. Thurday, the 8th of December 2022 won't be an exception. This time, the evening is dedicated to different kinds of topics to do with fermentation.
You can attend the event free of charge. The event is accessible to everybody regardless of whether you know a lot about fermentation or not. Register for the event here!

The Speakers


Peter Rowe: Powering Fermentation for fish-feed
Deep branch uses waste streams - including CO2 - from huge factories to power fermentation that generates fish-feed. Founder/CEO Peter Rowe will break down this complex process into smaller parts and share how his company got to where it is today!
Jos Seegers: Fermentation in the human microbiome
Jos Seegers has dedicated his entrepreneurial and academic life to healthcare involving fermentation processes in human microbiome. He will open the evening and enthusiastically share his knowledge of fermentation and the organisms that coexist with your body.
Daan Luining: Fermentation for animal-free meat
Meatable makes use of fermentation processes to make sustainable, animal-free meat. Daan Luining, the founder/CSO of this cultured meat company, will nerd out with us and share his company's journey.
The Program 
17:30 - 18:00 -- Walk-in
18:00 - 19:00 -- Presentations
19:30 - 20:30 -- Networking Drinks 
Practical Information
17:30 - 21:00 
8th of December 2022 
Brouwerij Pronck 
Langegracht 70D, 2312NV, Leiden