Unique lecture about Huizinga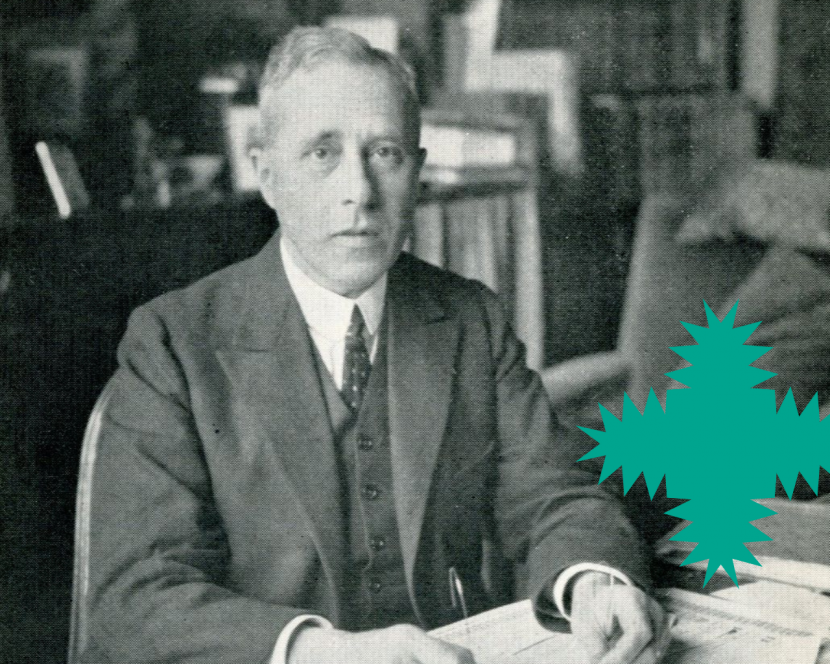 It was 150 years ago today that historian Johan Huizinga was born. Huizinga was considered the founder of Dutch cultural history and currently rests in the Green Church Cemetery. That is why we are at this very spot to remember him.
The afternoon begins with a lecture by Huizinga scholar Anton van der Lem. He will not talk about Huizinga's scientific work, but about Huizinga as a father and friend. In doing so, Anton zooms in on his time in Leiden, Oegstgeest and immediate surroundings. For example, Huizinga made drawings, Saint Nicholas poems and plays for his children. He also had a large book collection scattered throughout Leiden, the Netherlands and even the entire world. These books are now 'collected back' by the Leiden University Library and the counter already stands at 90. His books can be recognized by his name in the upper right corner of the title page. So be sure to check your bookshelves to see if you can still find one of these! If so, bring it with you and show it to Anton before the lecture, and he will include it in his presentation. 
After a short break, Korrie Korevaart, a cultural historian with a PhD from Leiden, will take the stage. Based on her presentation "The last house - on the graves of Johan Huizinga," Huizinga's resting place will be highlighted. What is the story behind the stone? Did you know that Huizinga was given a grave before? After a career at Leiden University as associate professor and secretary-director of the Faculty of Arts, Korrie became vice president of the Terebinth Foundation. She published on subjects including Dutch literary and press history. Today, she is editor-in-chief of Terebinth, magazine for funerary culture.
Will you join us for these impressive lectures on Johan Huizinga? 
This activity is in Dutch. 

Location: Het Groene Kerkje, Haarlemmerstraatweg 4, 2343 LB Oegstgeest
Time: 16.00 - 18.00 hours
Entrance: Free, register by mail to mvandejagt@dorpsmarketingoegstgeest.nl.