Write for Rights – Amnesty Leiden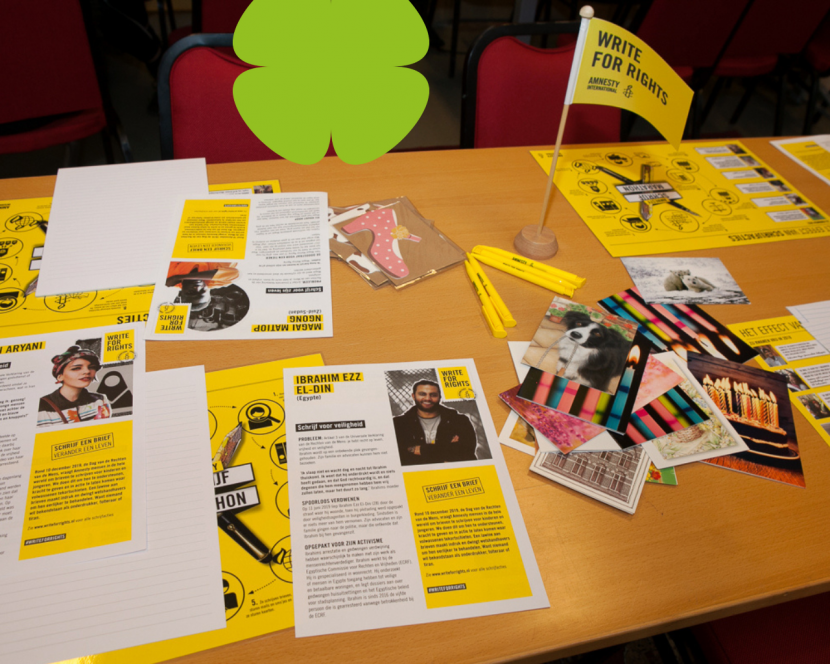 December 10 marks the annual Human Rights Day: the time to reflect on human rights and to raise awareness of this issue. Will you join Amnesty Leiden's letter-writing campaign?
Once again this year, Amnesty International selected 10 people who stood up for their right to demonstrate. These men and women were demonstrating against poverty, violence, the invasion of Ukraine, "not being allowed to demonstrate," environmental damage or transgender rights. This year's chosen protesters are from Cameroon, Cuba, Hong Kong, Russia, Zimbabwe, Bangladesh, Iran, Morocco, Paraguay and France.
Of course these people should not be forgotten, which is why Amnesty Leiden will gather on December 9 to write letters to governments, family members or protesters themselves. In this way, support is offered and pressure is put on governments around the world. Partners of this activity are the BplusC Bilbiotheek, De Bakkerij and the municipality of Leiden. 
The Alderman for Opportunity Equality will stop by mid-afternoon to support all the letter-writers and Marcella Piscedda will provide musical accompaniment, accompanied by singing and guitar. Will you come write with us?
This activity is Dutch-language. 
Location: BplusC Library, Nieuwstraat 4, 2312 KB Leiden
Time: 11.00 - 17.00 hours
Entrance: Free