Bright Young Minds
Bright, young minds are the focus of 2022. It's the European Year of Youth! And Leiden2022 is taking part in this wonderful year as well!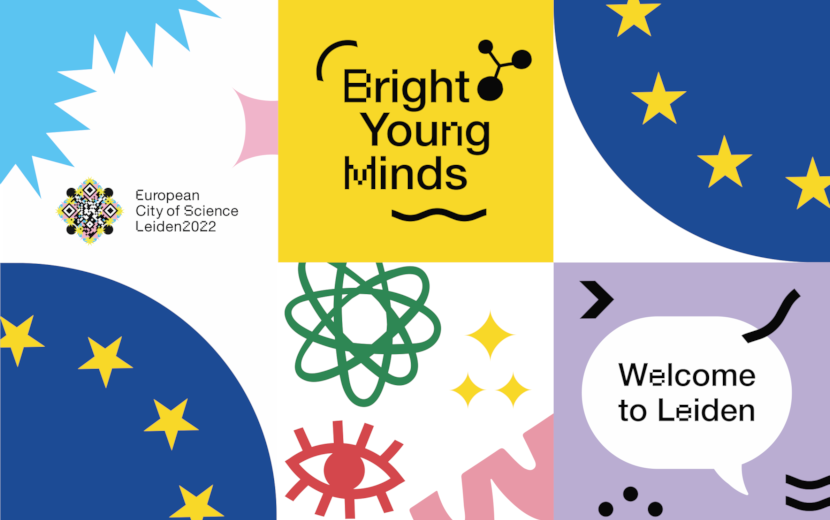 The year 2022 is proclaimed by the European Commission as European Year of Youth. An appealing moment, especially for the city of Leiden. Not only proudly being titled the European City of Science of 2022, but also given the composition of its population. Leiden is characterized as a real youth city: half(!) of its residents are under 36 years of age. No surprise there that Leiden is partnering up with the European Year of Youth and will propose a dedicated Bright Young Minds program as part of Leiden2022.

It is in this vivid and dynamic entourage that Leiden will give stage to even more young bright minds. 132 young gifted talents in the age of 14-20 years, originating from 33 different countries, will gather for the European final of EUCYS and bring their brilliant projects to life. They are the happy few selected from over 65.000 participants.
Want to know more about EUCYS? Visit the EUCYS website here.

Simultaneously more than hundred young academics in the age of 21-35 years are joining in for the first ever EU TalentOn. A pressurecooker-event in which these peer-selected geniuses will enter teamwise the mission arena's based on the five big challenges of the moment. The ideas they will come up with will have the potential to become real gamechangers.
Want to know more about the EU TalentOn? Visit the EU TalentOn website here.

Hundred young curious minds aged 10-18 years are invited to ask clever questions to a special international guest: these Brave Young Minds will meet & greet with writer, historian and philosopher Professor Yuval Noah Harari.
Last but not least: a special edition of the Night of Discoveries - the scenery for the after party
for all Bright Young Minds - will fully focus on young artists and scientists. They will come up with more than 100 breathtaking performances and thrilling lectures.

It is with great great pleasure that we have been working on such a wonderful program, that meets the need of the young... and the curious! Vice versa, we are looking forward to learn from you all as well. You as a Bright Young Mind!