ESOF
In 2022, Leiden will host the ESOF conference. The EuroScience Open Forum is the largest multidisciplinary scientific conference in Europe. Working in close collaboration with EuroScience in Strasbourg, the tenth edition will take place between July 13 and 16, 2022, in Leiden.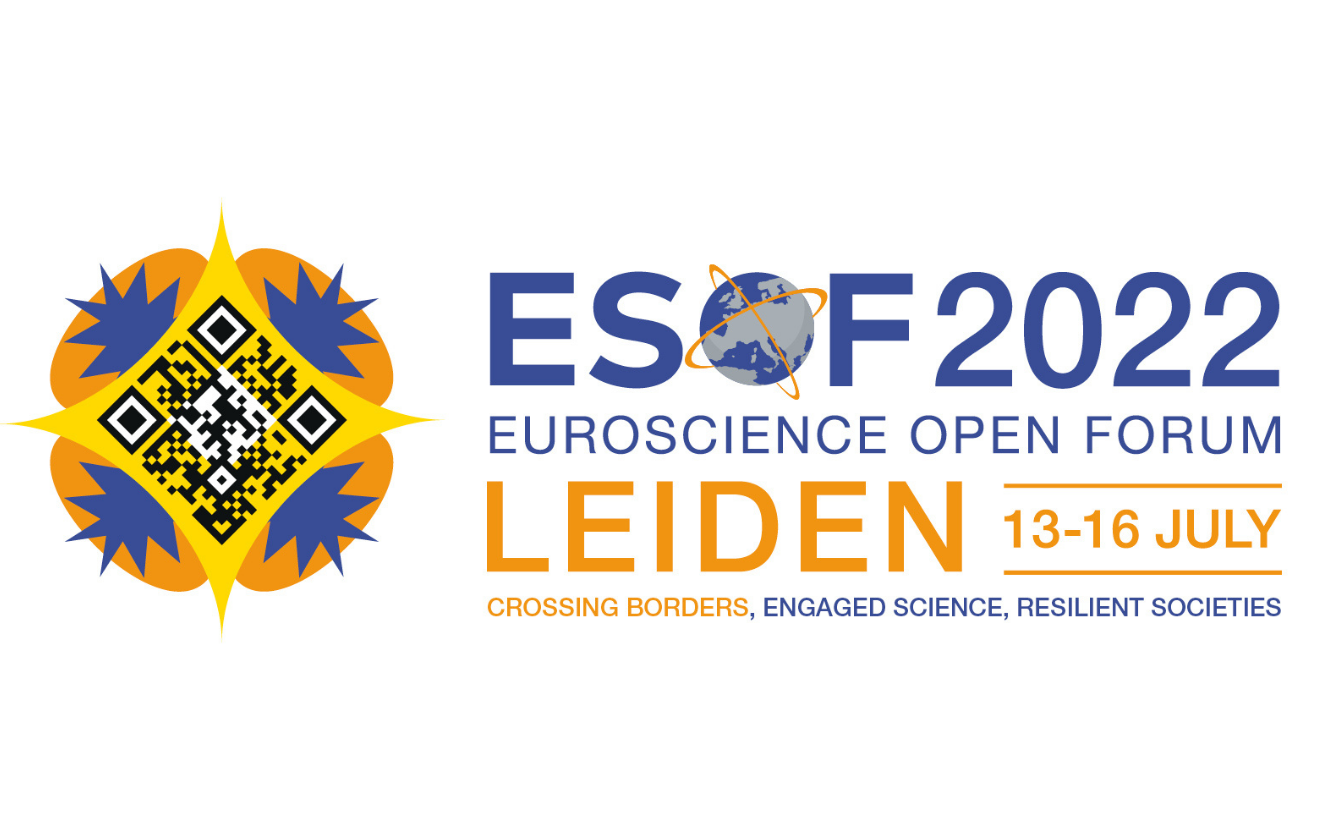 The structure of the conference is led by two Champions specially appointed by Leiden University: professors Corinne Hofman (Caribbean Archaeology) and Ferry Breedveld (Rheumatology). They are working with the help of a Science Council, consisting of Ewine van Dishoeck (Mathematics and Natural Sciences), Pieter ter Keurs (Archaeology), Frits Koning (Immunology, LUMC), Rick Lawson (Law), Hannah Swaab (Social Sciences), Kutsal Yesilkagit (Governance and Global Affairs), Rob Zwijnenberg (Humanities), Wim van den Doel (Leiden-Delft-Erasmus), Noel de Miranda (Pathology, LUMC), Nicole de Voogd (Marine Biology, Naturalis) and Suzan van der Pas (Social Innovation and Entrepreneurship, University of Applied Sciences Leiden). 
What is ESOF about this year? 
This year's theme is 'Crossing Borders, Engaged Science, Resilient Societies.' Through this theme, we will dive into scientific topics such as: 
A sustainable environment (e.g. climate change, human rights, sustainable ways of living, green energy, citizen science, future mobility, future cities, economy).
 
Cultural identities and societal transformation (e.g. migration, fortress Europe, missions of museums and collections, contested heritage, art, protest movements). 
 
Space for science (e.g. search for earth, construction in space and on the moon, finding extraterrestrial life, dark matter research, quantum computing). 
 
Healthy societies (e.g. chronic diseases, digital tools, increasing costs, interplay between industrial research and academic research, global inequalities, data protection, artificial intelligence). 
 
Freedom and the societal responsibility of science (e.g. integrity in scientific advice, dialogue between science and policy, funding in freedom of science, responsible research and innovation, science diplomacy, conflict of interests). 
 
Back to business: the way forward with action-based entrepreneurship education (e.g. entrepreneurial education, research performed in academia and industry, value-driven innovation, innovation within the humanities). 
 
Off the beaten track: new paths for Academic Careers (e.g. new career paths, research quality vs quantity, the role of team science). 
More information about the ESOF congress? Take a look at the ESOF website.