New European Bauhaus
New European Bauhaus Leiden presents a future-oriented program at the intersection of culture, science and society, based at the stadsbauhaus, located in the city centre. The aim is to strengthen and accelerate sustainable transition for the sake of future generations. We do this for, by and with residents of Leiden, in collaboration with national and international networks.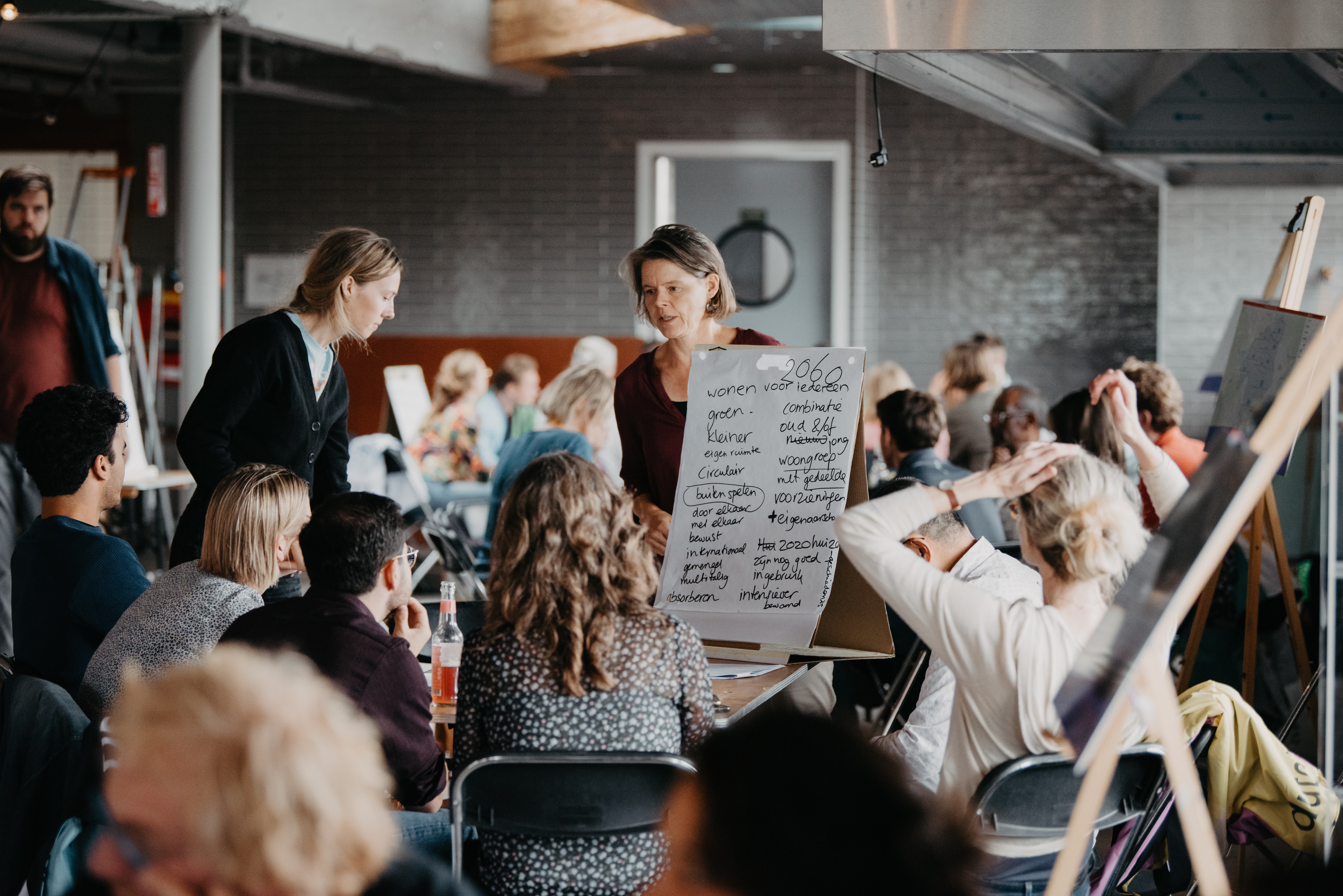 WHAT IS NEW EUROPEAN BAUHAUS?
The goal is to reenforce and facilitate the sustainable transition while taking the concerns of future generations into consideration. What will the future of Leiden look like? In the New European Bauhaus program by Leiden European City of Science 2022 people, institutes, and companies come together to work on a sustainable, inclusive and beautiful Leiden in creative ways. Spearheaded by a young team, there will be extra attention given to future generations. 
LOCAL MEETING FOR THE FUTURE
The local meetings are a crucial part of the the New European Bauhaus program. In these 'Meetings for the Future' different types of people come together to talk about the future of their own localities. Usually 'local' concerns Leiden. However, places and areas can also be a bit more general: water, schools, churches, mosques, hang-out spots, or soccer clubs. 

With all these different kinds of people we'll discover what the future can look like in say 2060 or 2112. In the third, most recent, edition participants focused on the housing situation of future inhabitants of Leiden. Young inhabitants of Leiden, policy makers, and pioneers came together in the old V&D building. The theme was Live-Home-Together: living and making a home in Leiden in 2060. To get into the mood all participants got to wear a kimono. This way they got to separate themselves from the current day and really think about 2060. The kimonos are part of a Japanese method where future generations are taken into account when communities make decisions.