Leiden2022 European City of Science presents innovative model for connecting society with science
Leiden, December 22nd, 2022. A booming Finale Festival in the Stadsgehoorzaal tonight officially concluded a year of science, knowledge, art, and craftsmanship in Leiden. As the first European City of Science, Leiden presented a year-long science festival for everyone with an inquisitive mind, aiming to connect science and society. During the festival with the theme: FUTURE, this connection was reflected upon and the model of Leiden2022 was presented.
The Model of Leiden2022
Scientists and researchers from Leiden stepped out of their libraries and laboratories throughout 2022 to explore curiosity-provoking topics together with residents of the city and region in a small-scale and playful way. This innovative approach resulted in a new model for "Public Engagement with Science": the Leiden2022 Model.
Meta Knol, director of Leiden European City of Science: "Commissioned by the European Commission, we developed a model for a sustainable connection between scientists and citizens through Public Engagement with Science. During our year, we experienced that small-scale bottom-up activities can create sustainable relationships between science and society. Because if we want society to trust science, we also need scientists to trust citizens."
The model has become a blueprint for future editions. Polish Katowice, which will bear the title 'European City of Science' in 2024, has also adopted this approach to establishing meaningful interactions between scientists and citizens.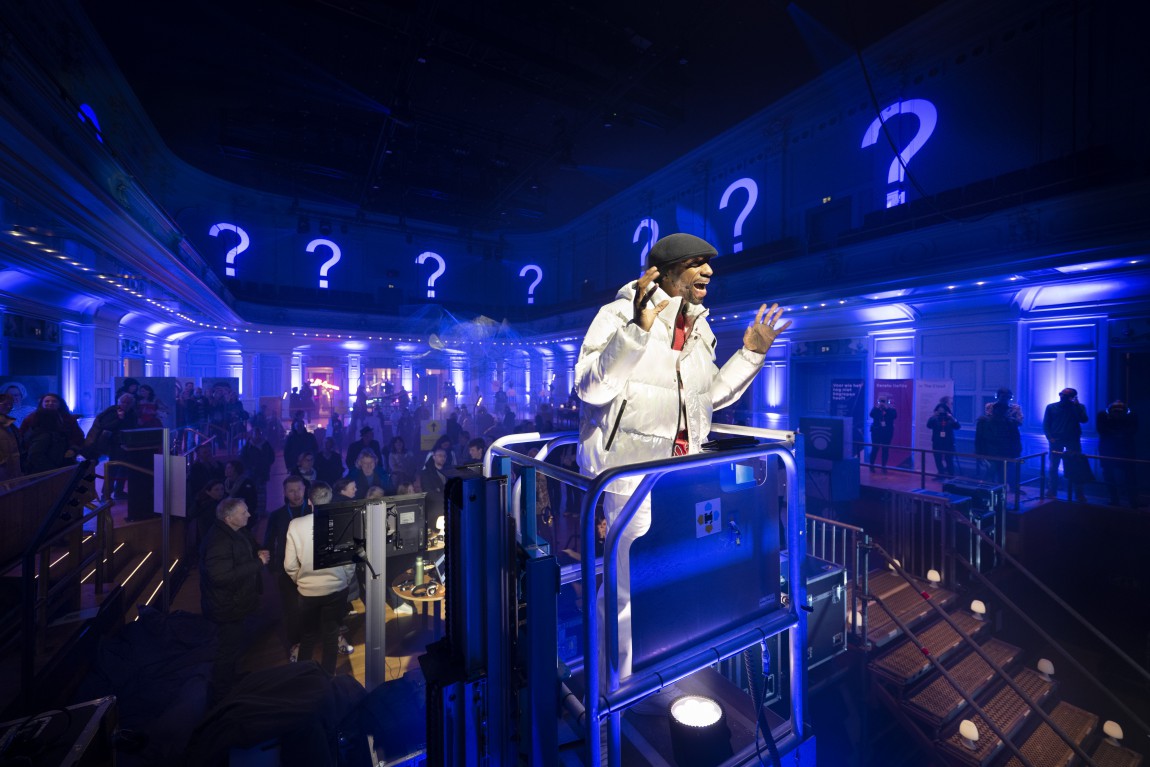 A year of activities
With a program consisting of 365 days and many activities, there was something for everyone with a curious mind. The organization of Leiden2022 itself spearheaded a series of large-scale European events, such as the EuroScience Open Forum (ESOF, Europe's largest interdisciplinary science congress), the 33rd final of the EU Contest for Young Scientists (EUCYS), and the very first edition of the EU TalentOn. The local Knowledge Throughout the Neighborhoods program, with more than 10,000 participants, grew into a powerful example of public engagement with science.
Due to the open, flexible structure of the program, all kinds of bottom-up initiatives and activities around science spontaneously emerged, such as the Wijscokar, New Light and the theme of the October 3rd parade. As a result, Leiden was able to welcome a record number of more than 100 (international) conferences and symposia this year, and all kinds of major science galas came to town as well.
Composer and intendant Lucien Geelhoed indicates: "We soon noticed that this European year of science was picked up by all kinds of communities and that it really came to life in the city. There's a whole community of people who came together and started to organize something. Therein lies the real gain of this year. Many new collaborations and initiatives have emerged through Leiden2022. This shows how inspiring it can be if science and society really know how to find each other."
Main outcomes of Leiden2022 European City of Science:
The Model of Leiden2022: a low-threshold, bottom-up method to create new interactions between scientists and citizens.

A 365-day program full of activities that ultimately reached more than 500,000 people.

A year-long daily radio show in the form of Radio Weetlust

High ratings from participants of the main activities of the year (8.5 /10 for Knowledge Throughout the Neighborhoods, 9/10 for EUCYS, 8.5 /10 for EU TalentOn)
Leiden2022 is an initiative of the City of Leiden, Leiden University, LUMC and Hogeschool Leiden, with support from the European Commission and many local, national and international partners.
An impression of the Finale Festival of Leiden2022