The Space Week
The Space Week is here! This fall, the very first edition takes place from September 25 to October 2! This 8-day space extravaganza is for everyone from within and outside of the space industry to come and join the multitude of events happening throughout the entire space region.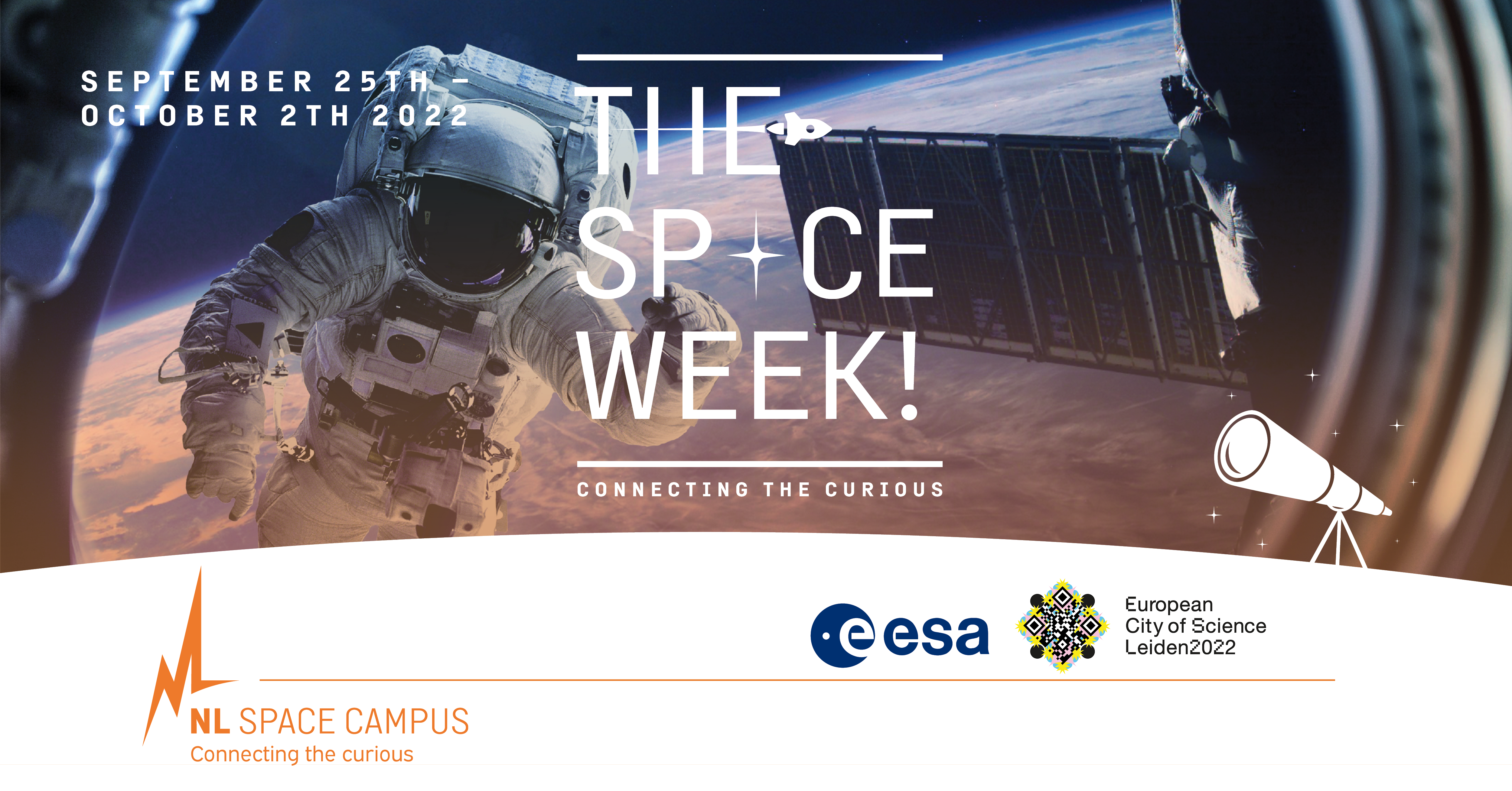 During The Space Week the entire Dutch space region will be centred around space activities from Leiden to the grounds of NL Space Campus, in Noordwijk. Grow your knowledge, discover how space impacts society for the better, meet fellow space enthusiasts or spark your curiosity how space can boost your innovation; from your neighbour to the current astronauts and everyone in between will be there! 
The Space Week 2022 is powered by the NL Space Campus in collaboration with ESA ESTEC, Leiden 2022 The European City of Science, and supported by many space partners.
Block your calendar to discover more about space than you ever have before! For more information, go to: https://www.thespaceweek.eu/spaceweek